ALPHATAURI X SCHOELLER X FASHION FUSION
HEATABLE CAPSULE COLLECTION
STAY COOL BUT DON'T FREEZE
Smart Collaboration against freezing
In an exclusive partnership, Deutsche Telekom, AlphaTauri and Schoeller are launching the Heatable Capsule Collection.
Even three companies are getting involved in an innovative project at this year' s end: Together against freezing! As part of the Fashion Fusion program of Deutsche Telekom, the brand trio has developed absolutely fashionable jackets that do more than just look good.
The clou: You can set your own personal feel-good climate in the jackets! This is made possible by the smart combination of portable technology and the innovative e-soft shell. Heatable pockets will warm your hands. Still freezing? By heating at the lower back you will keep your whole body warm. All quite simply via App. This is how this inconspicuous, elegant wonder can be flexibly adjusted to your personal needs.
"This collection is a beginning to revolutionize fashion through technology.
Antje Hundhausen, Deutsche Telekom
Sounds like science fiction? That's right! But it's not far away: The AlphaTauri Heatable Capsule Collection starts with a jacket and a vest in two different colors. This innovation was made possible by the close cooperation of the three partners: Deutsche Telekom contributed the technological component. AlphaTauri designed the collection. And Schoeller Textil AG developed the heating technology, the fabrics and the electronic components.
Antje Hundhausen is Founder Telekom Fashion Fusion and VP Brand Experience and has closely followed the creation and development process: "We want to offer customers products with real added value. On the way to becoming a digital lifestyle brand, we are continuously working on improving individual lifestyles. The Heatable Capsule Collection is a beginning to revolutionize fashion through technology. It makes everyday life – no matter what the weather – more comfortable and fashion more interesting. Over the next few years, 5G technology will network everything so that further fascinating applications are possible. Because technology does not stop at fashion.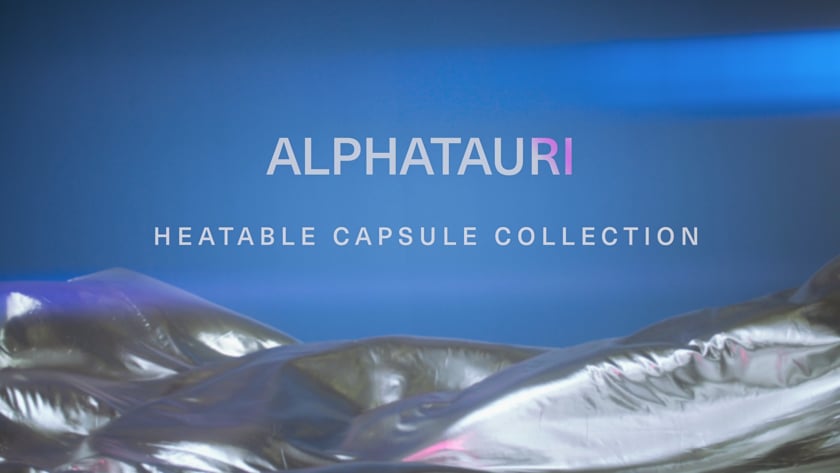 Focused competence for sophisticated consumers

The collection is customized for the "Urban Explorer": In other words, all lifestyle- and technology-oriented people. And of course, it is not only wearable in winter, but the perfect companion for all cooler weather conditions, practical for traveling, hiking or other sports. This is Fashion Fusion at its best!
The Heatable Capsule Collection starts with a pre-launch and in limited edition from 07.12.2020 online at AlphaTauri and in AlphaTauri stores in Austria. From the 20 January 2021, the capsule will finally also be found in selected Telekom stores and in selective retail outlets such as BSTN (Munich), Overkill (Berlin & Cologne), Allike (Hamburg), Engelhorn (Mannheim) and Breuninger (Stuttgart, Leipzig).
Love Notes – join our monthly newsletter
Fashion trends, product news and the latest stories – join the LOVE MAGENTA community by subscribing to our LOVE NOTES newsletter.